Scott "Skyntyte" Free - Lead Vocals and Guitar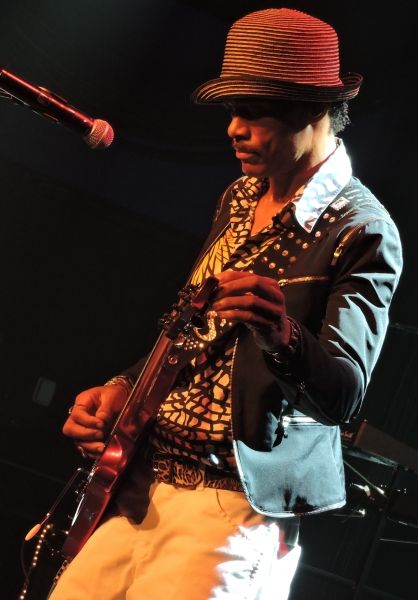 Skyntyte burst into the music scene from Hartford Conn. He was mentored by "The Originator" - Bo Diddley. His musical history is extensive and includes stints with Bernie Worrell (Parliament/Funkadelic, Talking Heads) and Original Parliament. He has previously opened for Chic, Stephanie Mills and Teddy Pendergrass...among others. Prior to FAST LANE, he lead Munkeez Strikin' Matchez, which included a European tour. As the male front for FAST LANE, he can be seen demonsstrating his vocal and guitar mastery.
Vernon "Dr. Rockenstien" Montoya - Keyboards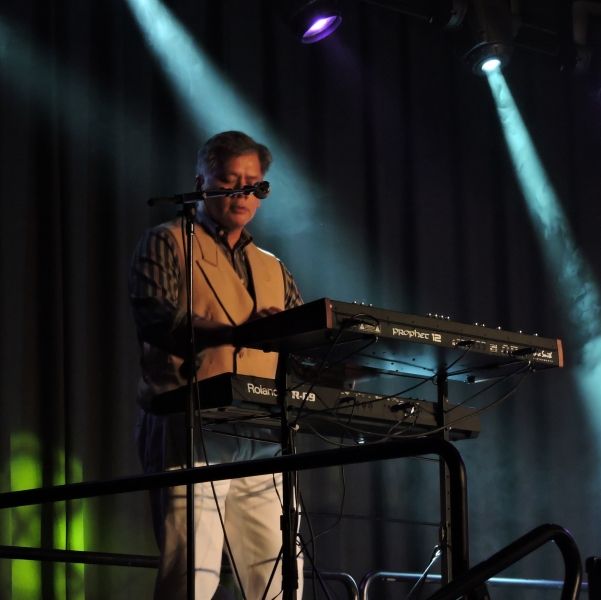 Boston was Doc Rock's breeding ground. Having studied music theory at Boston College, he has been a musical veteran in Gainesville before starting FAST LANE with Skyntyte. A self confessed synthesizer geek, he brings the atmosphere to FAST LANE's sound.
CURTIS WILLIE HARRIS - Bass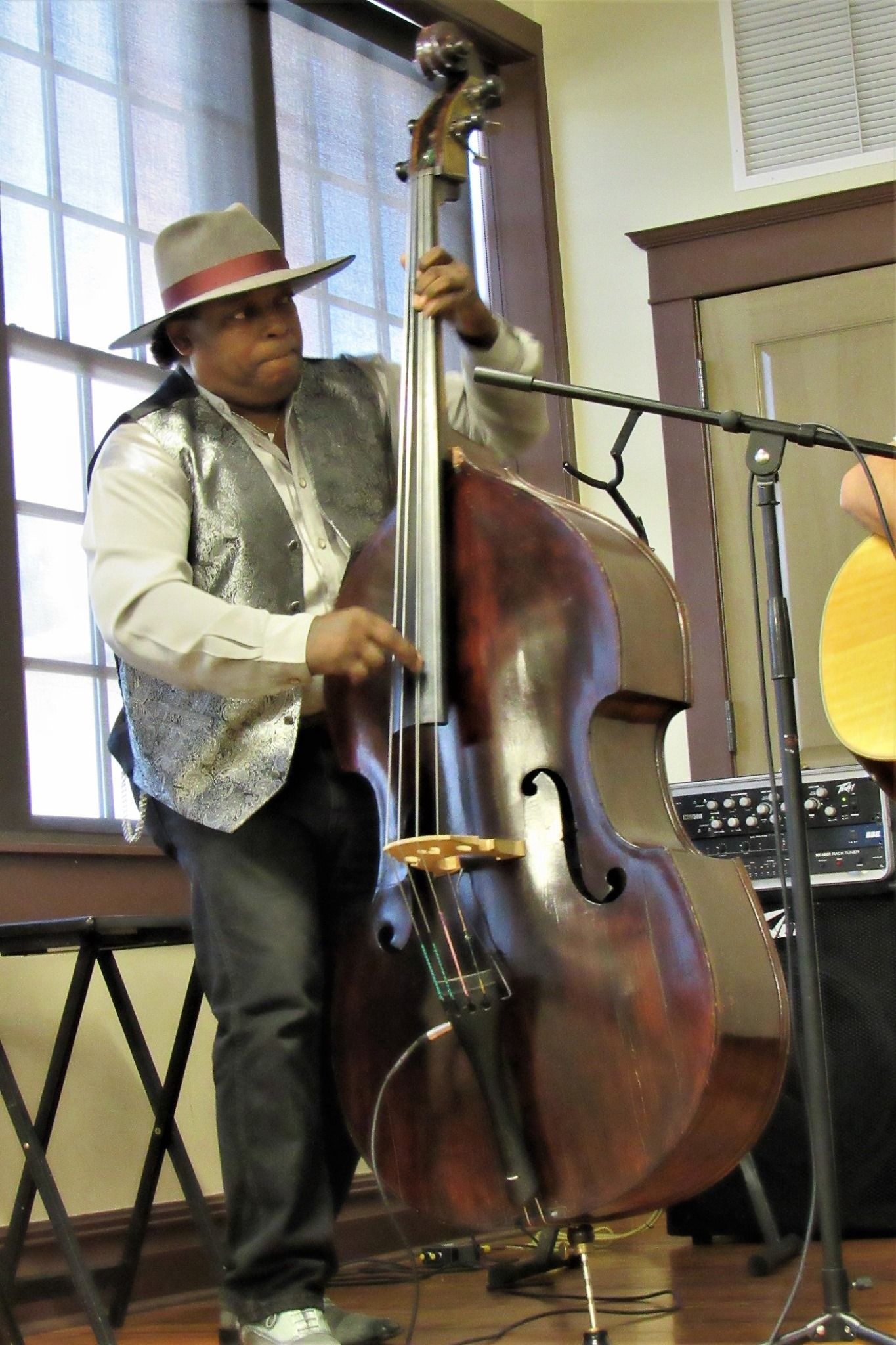 Curtis Harris hails from Lawrenceville, NJ. He began playing guitar at age 7, switching to bass in 1970. Curtis began playing nightclubs in the New Jersey and Philadelphia area. As a member of the John Bailey Group, he was one of the few African American players in the Southern Rock circuit. Curtis has opened for, and met many rock stars in his time, including: Lynyrd Skynrd, The Marshall Tucker Band, Elvin Bishop, Allman Brothers, Brownsville Station, Sugarloaf, Molly Hatchet and many others. Curtis' rock, jazz and blues background adds spice to the FAST LANE funk machine.
VICTOR DElla torre - Drums/Vocals
One evening Dr. ROCKENSTEIN and SKYNTYTE pondered the possibility of forming a band capable of providing great vocals and virtuoso musicianship. FAST LANE is the result. Skyntyte's credentials include tutelage under rock-n- roll pioneer Bo Diddley and Parliament-Funkadelic keyboard wiz, Bernie Worrell. The list of artists he has shared the stage with is long and varied: Chic, Teddy Pendergrass, Stephanie Mills, Stevie Ray Vaughan, and when not performing with Fast Lane, he plays and sings with Rock and Roll Hall of Fame members, Original Parliament.....Dr. Rock studied music theory at Boston College and is an accomplished jazz pianist, playing in various musical combinations since childhood. Tasteful drumming and snging is provided by VIC DELLA TORRE, an in-demand first call drummer who also lends multiple percussion sounds to the FAST LANE mix. His poly-rhythmic precision is essential to the FAST LANE back-beat. CURTIS WILLIE HARRIS has played up and the east coast, and is the master of the bottom. He locks onto Keith's beats to make the groove that drives FAST LANE. Rounding out the band is CONNIE BRASHEAR. She is a master vocalist who brings much energy to the FAST LANE stage. She adds percussion and guitar to the mix.  FAST LANE will get your party started at the beginning of the night and keep on rockin' till last call.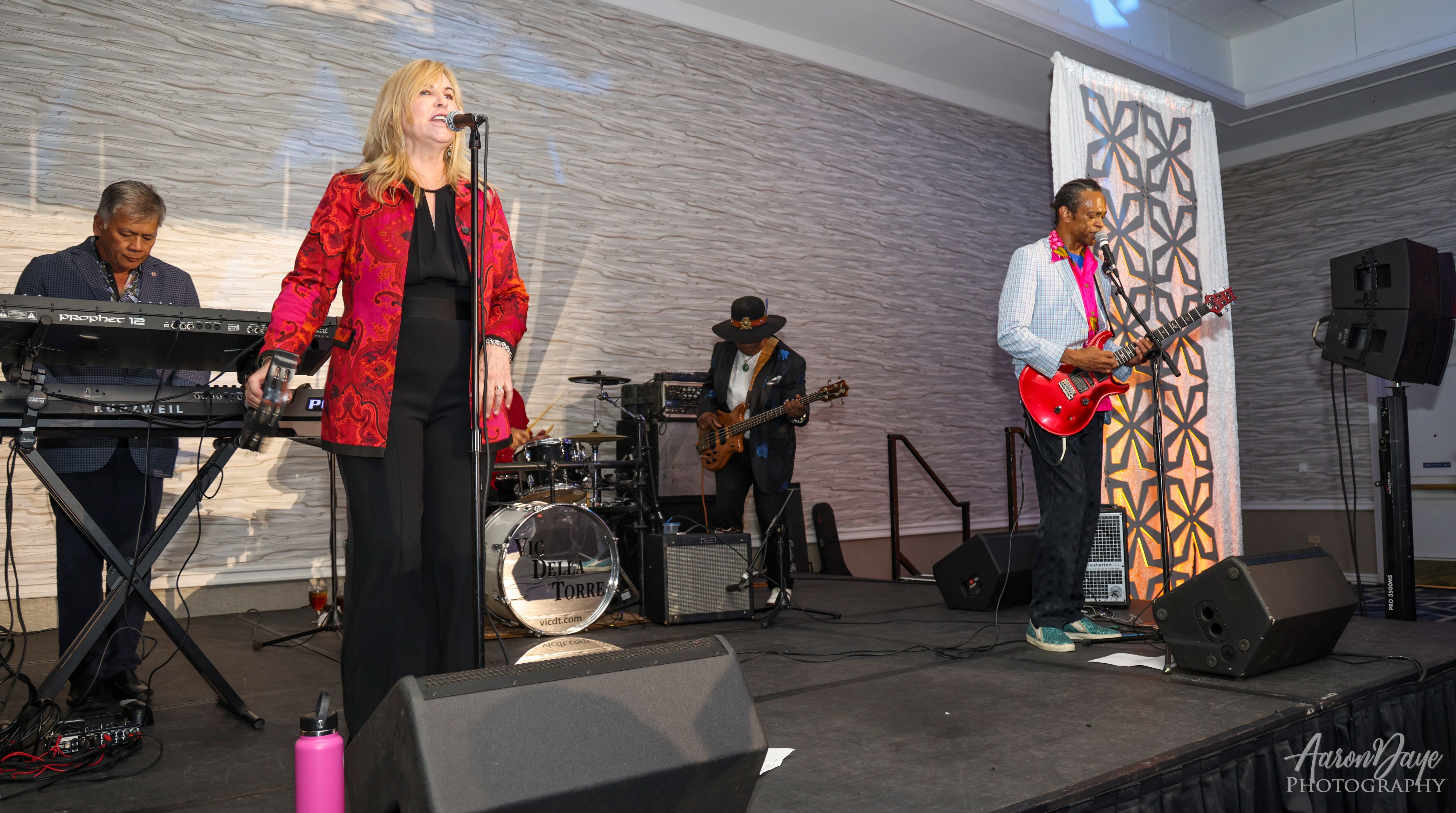 If your wish is to organize an unforgettable function, you need a well oiled machine. You know you are safe when one of Florida's premiere dance bands is behind the wheel. So unfasten your feet belt and boogie to the sounds of FAST LANE!